A mass rally-demonstration entitled "For the truth, for Israel" will be held in Rome this Thursday. It is being organized by Fiamma Nirenstein – journalist, MP, and vice president of the Committee on Foreign Affairs of the Italian Chamber of Deputies – and other leading European personalities.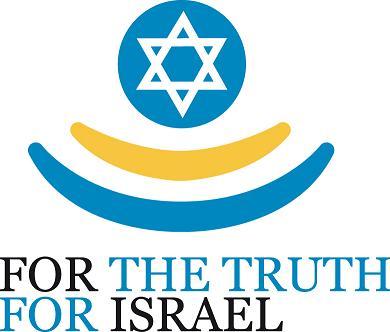 Arutz Sheva has the report here
The rally is billed as "the first European, bipartisan event aimed at restoring the truth regarding Israel, putting an end to the barrage of lies that are hurled at Israel every day and to the double standard used by the media  and international organizations." More than 80 personalities, politicians, intellectuals, artists and journalists from all over Europe are registered to take the floor for a maximum of five minutes each. Opening the event will be former Spanish Prime Minister José Maria Aznar, president of "Friends of Israel."
Among those who have joined the initiative are the following Members of the European Parliament: Hannu Takkula (Finland), Marco Scurria (Italy), Bastiaan Belder (NL), Corina Cretu (Romania), Pablo Arias (Spain), Magdi Cristiano Allam (Italy), and Antonio Lopez Istùriz (Spain).
An excellent interview with Fiamma Nirenstein is here.
She says that "there is the enormous work of cultural delegitimization being carried out by Western intellectuals together with the Islamic extremists. "The story starts with Arafat's trip to Vietnam in the 1970s, when the Palestinian leader asked General Giap how to make the Palestinian issue as universal and of as of equal importance worldwide as Vietnam. Giap told Arafat: Just do what we did: go and conquer the intellectuals'.
"Archaeologist Barkai has told me that denial of the Jewish roots of Jerusalem is worse than denying the Holocaust. And look at how successful the Palestinian operation of cultural conquest has been, even if this is a paradoxical lie. Delegitimizing the very presence of Israel in an area that is the homeland of the Jewish people, the same land that laid the basis for the history of humanity, is absurd. It is an expression of the refusal to recognize Israel's historic right to found and make its homeland flourish in that area. It is an historic right, because the Jewish people were born there, lived there for centuries; it is there that they founded monotheism, a moral law that has generated democracy and prosperity. For the Arabs, and not only for the Palestinians, the Jewish presence in the area is deemed illegal and evil, forever. Israel is ready to recognize a Palestinian State. It's time that the Arab world is willing to recognize a Jewish State".
The planned evening of support for Israel, will include a rhetorical marathon of 5 minute speeches for Israel.
Its wonderful to see the range of people coming out in support of Israel, and protesting the biased attacks against it.